wherever there's a baby
18th September
Oasys 2-3 car seat
Martha and I have been using the Oasys 2-3 car seat for a couple of weeks now while we wait for baby number two to arrive and we all love it!
Easy to use
Starting with the practical things, it's surprisingly light, so even at 8 ½ months pregnant I can move it between cars without any bother, which is great. The seat is easy to put into the car and the clear instructions, the diagrams and the QR codes on the chair itself ensure that it can be correctly fitted every time.
Really practical
The colour is universal and goes well in any interior, and the cover itself seems hardwearing and has already been wiped over on various occasions after summer days out and treats, but still looks great.
Super comfy yet light at the same time!
We have comfy sporty seats in our car and were worried about this spacious looking chair fitting in correctly but with its narrower base, it is perfect and there is ample room around it for our family to join us and sit comfortably alongside Martha, even in the 'boot seats' of our people carrier.
The height and width can be adjusted independently so I know it's a really good and safe fit.
The chair is well padded and offers great support for Martha's head and back and the arm rests allow her to sit comfortably (and hold on as we go across bridges!). Martha appears comfy in the seat, and tells me "Its nice; it's not scratchy and itchy on my neck!".
We like the fact that the chair has the ability to recline for added comfort on those longer journeys and there are four different reclining positions, but it's quite tricky to do without two hands, for example by a passenger whilst on the move.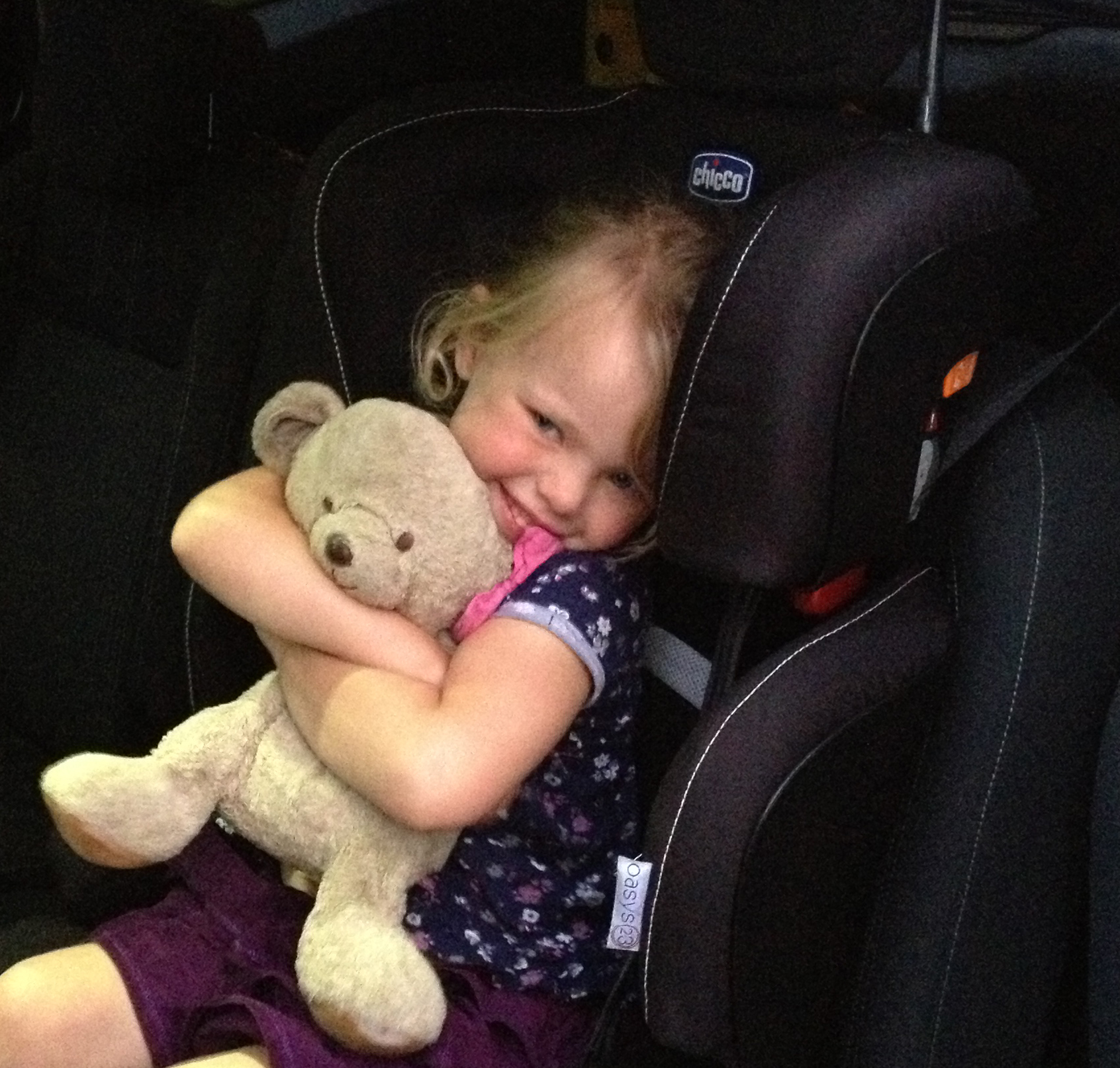 I am reassured Martha is always safe in her car seat
We have played with the width settings too (preparing for the future!) and love that the seat will provide for Martha to be fully protected from the sides and back as she grows up, whilst still allowing us the space to fit our growing family – and camping equipment – in the car!
Because we can adjust the height of the back rest, the seat belt sits in a good position that doesn't rub the neck or shoulder; this is great for me as I know she is safe, secure and correctly supported, and fab for Martha as she is comfortable which is her top priority.
The seat belt 'lock' is great for ensuring that Martha's seat belt stays in a safe position but make sure the belt is fully in the safety catch, as otherwise it will trap the belt and doesn't allow it to fully retract and be taut and safe.
The seat is great value for money, as it provides for your child's safety for up to 12 years.
Did Oasys 2-3 make us smile?
It definitely did. The seat offers so much more protection than just a booster seat and who wouldn't want to keep their child safe and secure for as long as possible?